In today's bustling corporate world, maintaining a clean workspace is not just a matter of aesthetics; it's crucial for employee health, productivity, and overall business success. With more than 10 million bacteria lurking on a typical office desk, (which is a staggering 400 times more than what you'd find on an average toilet seat) the need for professional office cleaning services becomes abundantly clear. This article explores nine compelling reasons why businesses should consider partnering with a commercial cleaning company to maintain a pristine and healthy workplace.
Looking For Commercial Cleaning Quote?
Ready to transform your workplace? Get a tailored solution for your commercial cleaning needs. Request a quote today and discover how our professional services can elevate your workspace's hygiene and appearance. From offices to retail spaces, we've got your cleaning covered.
Schedule Call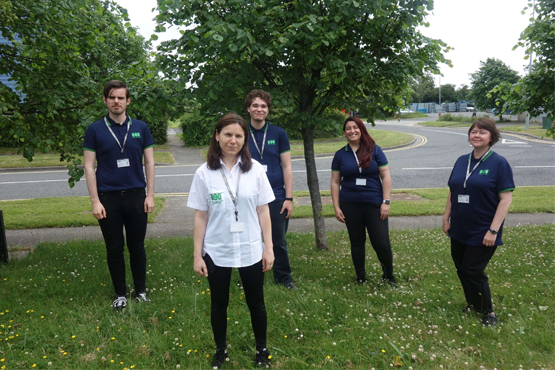 1. A Clean and Germ-Free Ambience
One of the primary reasons for hiring a professional office cleaning service is to ensure a consistently clean and germ-free working environment. Maintaining a clean workspace not only contributes to a healthier atmosphere but also demonstrates a commitment to your teams well-being.
2. Time and Effort Savings
Running a business is a demanding task, and the last thing you want is to burden your teams with the responsibility of cleaning. Professional office cleaning services save valuable time and effort, allowing your people to focus on their own responsibilities.
3. Cost Efficiency
Contrary to what some may believe, hiring a commercial cleaning company is a cost-efficient choice. Investing in in-house cleaning supplies and equipment can quickly add up, while outsourcing cleaning services is often more economical in the long run.
4. Creating a Positive Impression
First impressions matter, especially when it comes to business. A clean and well-organized workspace leaves a lasting impression on clients, partners, and employees. It conveys professionalism and attention to detail, which can positively impact your business relationships.
Commercial Cleaning– Sectors We Serve
5. Superior Results
Commercial cleaning companies are equipped with the right tools, techniques, and expertise to deliver superior results. Their cleaning professionals are trained to tackle even the toughest cleaning challenges, ensuring that your workspace remains spotless.
6. Enhanced Indoor Air Quality
A clean office translates to improved indoor air quality. This not only contributes to a healthier working environment but also enhances teams' cognitive functioning, allowing them to focus better and work more efficiently.
7. Boosted Employee Productivity
Research indicates that a clean and well-organized workspace significantly boosts employee productivity. People working in clean environments are more motivated and less prone to distractions and stress, resulting in increased overall productivity for your company.
8. Reduced Pest Infestation Risks
Regular office cleaning reduces the risks of pest infestations, such as rodents and insects. By maintaining a clean and hygienic workspace, you can prevent these unwanted visitors from becoming a problem within your office.
9. Elimination of Equipment Costs
When you hire a commercial cleaning company, you eliminate the need for expensive cleaning supplies and equipment. These companies bring their own high-quality tools, ensuring that your office is cleaned to the highest standards.
In addition to these nine reasons, office cleaning companies offer several other advantages. They provide custom cleaning services tailored to your specific needs, ensuring that your office environment receives the attention it deserves. These services encompass a comprehensive cleaning approach, including sanitizing high-touch surfaces and ensuring a germ-free workspace.
In conclusion, investing in office cleaning services provided by a professional commercial cleaning company is a wise decision for businesses of all sizes. A clean workspace not only enhances employee health, productivity, and morale but also sends a positive message to clients and partners. It's a cost-effective solution that ensures a consistently clean and germ-free environment, allowing your business to thrive.
So, why wait? Make the smart choice today and partner with a commercial cleaning company to enjoy the numerous benefits of a clean and healthy workplace.
Certainly, here are the FAQs added to the end of the article:
Must Read: The Link Between a Clean Workplace and Increased Productivity
Frequently Asked Questions (FAQs):