Our Industrial Cleaning Services
At CCS, we have specialist teams who understand the many building and construction regulations affecting new projects.
Our staff are fully trained to work on active sites and facilitate the client's and contractor's requirements. We also ensure that we hand over the project in the agreed time frame, whatever those requirements might be.
We have been fortunate enough to work on numerous retail and industrial projects at every stage from construction to handover and beyond.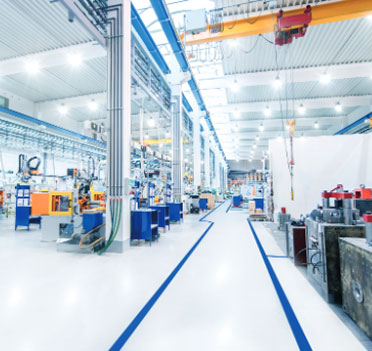 The Four Cornerstones
The cleaning requirements of an industrial or commercial site are uniquely challenging.
We have considerable experience in this area, across eight different countries, and can bring that specialist knowledge to bear in order to deliver clean and safe sites for our clients. We pride ourselves in being a transparent source of information and innovation within the industry.
YOUR BUILDING / CONSTRUCTION SITE

At CCS, we understand that a live site is a unique environment. This is why we offer custom cleaning schedules designed to work within your timescales, throughout every phase of the project. We offer flexible cleaning packages and hours to suit your needs.

SHARED TEAMS

In order to deliver clean and safe sites for you, your employees and your sub-contractors we focus on teamwork. We believe that teamwork is a core value of any business and, as your cleaning partner, we ensure that we work in synergy with you and your teams.

SHARED CUSTOMER

CCS focuses on two customers: you and your employees, as our client, and your end customer. By working on a live site we may have direct contact with your employees and sub-contractors, as well as your customer. As such, our clean teams are trained and prepared to be approachable, engaging and willing to assist whenever the situation arises.

SHARED KNOWLEDGE

In a live site setting, where several different groups of people are working, shared knowledge can help everyone achieve more. CCS is a people focused company and we invest in regular training days to ensure that our teams understand project expectations and the scope of works.