Our Retail Business
We have been delivering service excellence for customers in the retail sector for 50 years.
We have contracts with many well-known high-street fashion brands. The customer relationships we establish ensure longevity, dependability and trust.
Our end-to-end solutions start with you, the customer. Together, we discuss your exact requirements before creating a plan to suit your cleaning requirements and your budget.
Retail cleaning is not without its challenges, particularly around local legislation and employees 'right to work'. Transparency and compliance are essential so we utilise our purpose-built software platform, AMIE (Audits, Machines, Information and e-Learning). This single point of entry offers secure, encrypted access to your site information.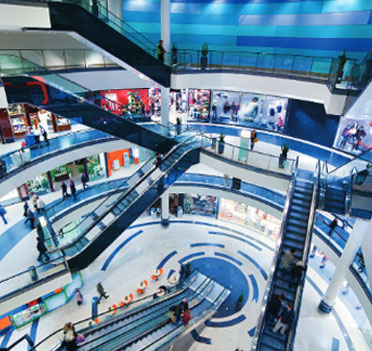 The Four Cornerstones
First impressions are crucial and can have a huge impact on your customers' purchasing decisions.
As your cleaning service provider, CCS will develop a custom cleaning schedule that presents the most attractive shopping experience possible to ensure those first impressions count. We also provide daily and monthly audits to ensure the highest standards of cleanliness and compliance.
YOUR STORE

Your store is at the heart of your business. From display windows to fitting rooms, from escalators to lifts, a clean environment is easy and safe to navigate, which enhances the customer shopping experience.

SHARED TEAMS

Teamwork is a core value at CCS and we embrace your work culture. Establishing a co-operative synergy with your retail team always leads to more productive working relationships.

SHARED CUSTOMER

At CCS, we focus on two customers: you, our client; and your end customer. We train our teams to be pproachable, engaging and willing to assist your employees and customers should the situation arise.

SHARED KNOWLEDGE

Shared teamwork leads to shared knowledge. As a people-focused company we ensure our employees understand and embrace your company culture, which makes us more effective when we work alongside you.