Our Data Centre Cleaning Services
The sensitive nature of data centres demands specialist cleaning services and equipment… at CCS we provide both.
Our Teams are certified by London's Cleaning Academy in Data Centre Cleaning, so you can discuss your requirements with us knowing that we have the in-depth expertise to provide you with the cleanest and safest IT environments. Whether it is an initial clean or a full maintenance programme we can shape our services around you.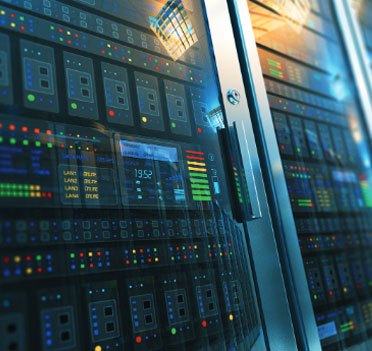 The Four Cornerstones
Your data centre is a hive of crucial information and valuable equipment. Our data centre cleaning services will ensure the best possible upkeep of these sensitive IT areas.
This is a service we fully understand and we will assess the work requirements with you before scheduling a cleaning programme around your needs. We also clean data centres during their construction phase and pre-commissioning.
YOUR DATA CENTRE

It is crucial that your data centre is clean and contaminate-free as this ensures smooth day-to-day operations. At CCS we use state-of-the-art technology and specialist, anti-static equipment to protect and clean your IT infrastructure.

SHARED TEAMS

Teamwork is essential when it comes to cleaning sensitive hardware environments. As your supplier, you will find our specialist teams to be friendly and flexible. To that end our teams work in synergy with you and your business requirements.

SHARED CUSTOMER

We always consider there to be two customers: you and your employees; and your end customer. We understand that Data Centre cleaning is a delicate environment and that our work may indirectly impact your business, so we conduct cleaning tasks in accordance with best practice, careful analysis and 100% compliance to all pre-agreed works and schedules.

SHARED KNOWLEDGE

We believe that shared teamwork leads to shared knowledge. Even in IT sensitive areas we ensure that our employees understand and embrace your company culture, which makes us more effective when we work alongside you.