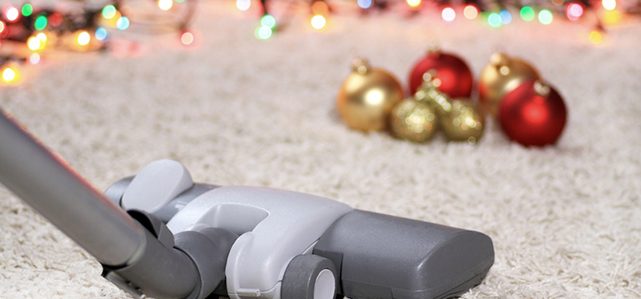 Dreaming of a Clean Christmas
It's that time of year again; darker evenings are here and the cold, crisp weather has already crept in. It's a time to be spent with your family cosied up by a warm fire and a twinkling Christmas tree. Rosy-cheeked children are giddy at the thought of the impending visit of Santa Clause.
But what if, like me, you're part of a busy cleaning team? How do we feel about Christmas time?  Well as the cleaning team we have a lot to consider, Christmas time means more customers and longer opening hours which when combined adds up to a dirtier store!
It can be a taxing time for the cleaning teams, arriving in the cold and dark takes its toll and you can feel more tired than usual. The bitter weather tends to lead to more sickness and accidents; which is why it is so important for businesses like ours to take extra care of our cleaning teams.
We understand that Christmas time is difficult as part of a cleaning team. We want everyone to return to their families happy and healthy after every shift. We know that they are working harder and longer hours than usual and we appreciate this.
We provide extra training to our teams, explaining to them why we do certain things and helping them to see the enormous value in their work. We give them a Christmas present as a small token of our appreciation and to spread some Christmas cheer.
In the winter time, the weather can be downright horrible; we have to contend with rain, wind, hailstones and even snow! Customers will come into the store with wet feet or snow-covered shoes and because it can be slippery outside, the streets are often salted. This means that all of this debris ends up on the shop floor and it can quickly become hazardous for customers. So, we are cleaning not once or twice, but continuously!
We have to inform and communicate with store management to make sure that we match our expectations and help each other in our main goal: keeping the customer happy and making sure they enjoy their Christmas shopping.
It really can be tough being part of a cleaning team at Christmas. As it is a very busy time, the cleaning teams are rarely able to take holidays which of course is difficult. Besides a small Christmas present, an explanation about the importance of the job we are all doing together can help.
Lots of staff will organise a get together outside of work where we can eat, drink and be merry and also reflect on all the hard work we have done.
When January finally arrives and the busy period is finally over it is time to breathe a sigh of relief and be thankful for another Christmas passing without incident.
But most importantly, we compliment and thank our cleaning teams for another successful Christmas period and look forward to the arrival of Spring!