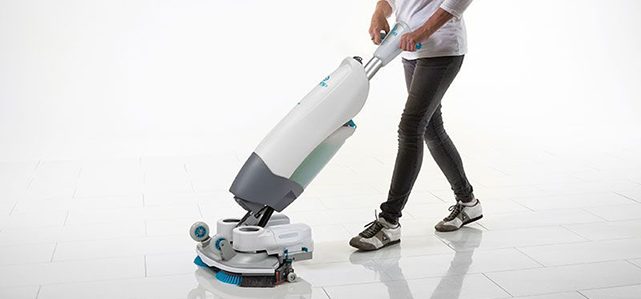 Sustainable cleaning with the i-mop
Here at CCS, we love a product that is effective and sustainable, well the i-mop is both! It's what we think of as an all-rounder. Many of our cleaning teams are now using i-mops in several locations across Europe. This is an ideal machine for small to medium locations. We love the i-Mop, not only does it have an attractive design, but it is also simple to use.
The i-mop has become an invaluable part of our cleaning arsenal and here's why.
1. Provides thorough, effective cleaning. The i-mop combines the power of a scrubber-dryer with the manoeuvrability of a traditional mop, offering the best of both worlds.
2. Is faster than traditional mops and up to 30% faster than scrubber-dryers. This means the i-Mop increases productivity, allowing the cleaning team to complete the floor cleaning quicker.
3. Our cleaning teams love the i-mop. Its clever and straightforward ergonomic design makes it easy to operate. It's lightweight and easy to control making more an excellent user experience.
4. The i-Mop delivers superb cleaning results using a fraction of the water and cleaning solution that other machines require, making it a more sustainable choice. In fact, the i-mop can actually reduce environmental impact by up to 75%!
5. The i-mop increases safety in your workplace. It is quick-drying meaning that it greatly reduces slip and fall hazards. Making your workplace a safer place.
The i-mop is suitable for a range of sectors and comes in three different sizes depending on the user requirements. Its adaptability makes it a great machine that's likely to be part of our cleaning schedule for good.