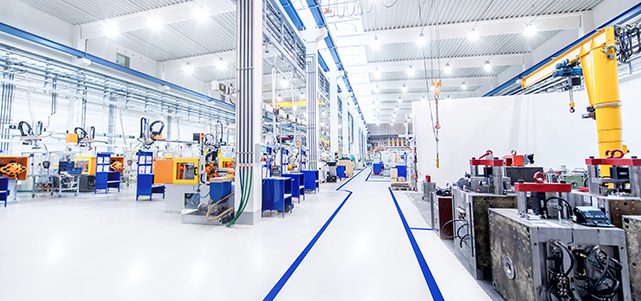 Understanding Commercial Cleaning Services and Their Value
The cleaning industry, like any other industry, continues to grow and develop continually as the working world changes. Essentially the principles of the cleaning industry are the same, which is, of course, cleaning to a high standard. However, the way in which the services can now be delivered, the methods cleaning companies use as well as technological advancements have all changed the face of the industry in a wider sense. Within the cleaning industry there are of course a multitude of areas ranging from industrial cleaning, data room cleaning, server room cleaning and so on. The cleaning industry has expanded and it is not restricted to the same traditional areas it once was. CCS cleaning is a good example of a company that has developed its methods and way of operating as the cleaning industry has grown.
CCS cleaning is an Irish company who have over forty years of industry experience and knowledge at their disposal. In more recent years, CCS has expanded into the UK as well as parts of Europe, delivering the same high-quality standard of works they have come to be known for consistently across all the locations they work in. CCS offers a number of different cleaning services from janitorial to server room cleaning but for the purpose of understanding the value that commercial cleaning services may offer, it will be the area of focus in the following article.
In the busy world of retail or commercial business, there is always going to be a high footfall due to customers and staff walking through the building, visiting all areas of the shop as they browse. This is why presentability of your store or location is of the utmost importance. It acts a direct reflection of your outlook towards staff and customers and is representative of your company or business as a whole. It lends insight into what is viewed as important to you as a business. In simpler terms, the cleaner and more pleasant the environment is, people will be more inclined to spend a longer amount of time there as well as it being evidence that you care wholeheartedly about your visible appearance and how you are perceived by the customer base.
CCS have developed an organised method of providing their commercial cleaning services to their clients with logical and efficient uses of resources, all the while continually focusing on the areas which are of most importance within this type of cleaning. CCS identify the areas which are of most concern in the commercial or retail sphere of cleaning, which usually are, entrance, walkways, cashpoints, fitting rooms and finally the exits. These areas, of course, may change from shop to shop or client to client, but in general, it is a smart way of designating the areas which receive the most footfall throughout the day, therefore, are most likely to be in need of cleaning. You may recognise another area that you would include if you were employing CCS, which of course they are happy to hear and take into consideration as the client's needs are of paramount importance. These areas are generally enough to provide a comprehensive cleaning structure in commercial areas, which highlights the value of the commercial cleaning and of CCS and their knowledge of the industry.
By using CCS, you could improve the overall appearance and cleanliness of your property, as well as reducing the health risks that may be associated with unclean locations. You may save staff working time of your own if there is no need for them to stop and clean, knowing that CCS is there to take care of all your cleaning needs. CCS are a professional cleaning company with commercial cleaning services being an area of absolute expertise, rest assured the quality provided will not disappoint. On top of all of this, the level of clean that CCS can provide will set you apart from your contemporaries, letting people know that you are a company that truly care about providing a pleasant and healthy environment.
CCS have developed very thorough work methods as well as always being eager to get input from the customer. The commercial cleaning services they can provide are second to none, as demonstrated previously this type of cleaning can be of great value to your company.