The cleaning industry, like virtually all other industries, has undergone rapid changes in recent years. These changes may be attributed to factors as diverse as the economy, socio-economic climate, and the performance of other industries.
As a result, new challenges have emerged for contract cleaning services providers and companies. The ability to be flexible and adapt to the new demands is the difficulty all companies face, with the quality ones being those who can quickly reshape their business to fit the criteria needed by potential clients.
Let's look at a few key areas which are newly emerging challenges for these companies.
Looking For Commercial Cleaning Quote?
Ready to transform your workplace? Get a tailored solution for your commercial cleaning needs. Request a quote today and discover how our professional services can elevate your workspace's hygiene and appearance. From offices to retail spaces, we've got your cleaning covered.
Schedule Call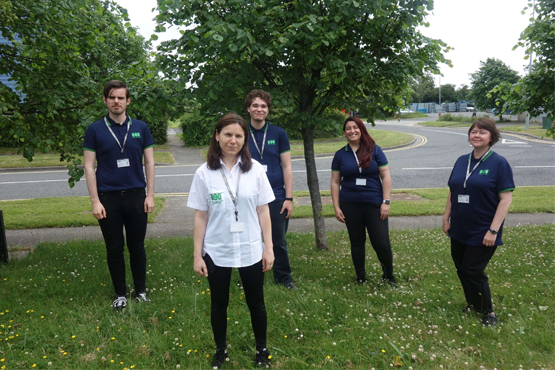 Innovations/Technologies
The cleaning industry is a highly competitive market with many companies often vying for the same potential business or client. The saturation within the cleaning world means that companies must now stand out in their field, this often means offering the newest technologies or innovations. The huge technological advancements that have become part of mainstream culture and life are not restricted to these areas and play a part in the cleaning industry. New machines that perform better and take less time to maintain and charge, vacuum poles for heights with cameras are just some of the new innovations infiltrating the cleaning market. These widely accessible technologies and new equipment systems mean that contract cleaning services providers must be innovative in the way they clean and the systems they use for their work. In the simplest terms possible, robots and new innovations are seen as cutting-edge and 'cool' and people want their providers to be the best around in terms of available equipment.
Improve Standards
With companies ever more conscious of health regulations, meeting standards and following correct procedure in recent years, the cleaning industry has had to follow suit by improving standards. What may have passed for an acceptable level of cleanliness in years gone by simply is not good enough now, so contract cleaning services providers have increased the emphasis they place on meeting cleaning guidelines and standards with the use of regular cleaning audits and frequent onsite checks. This has had the effect of adding an even more competitive edge to cleaning companies as they must strive to be the best service provider around to ward off their competitors and win new business.
Cost
As previously mentioned, there has been an exponential rise in the number of cleaning companies operating within the industry. This has, of course, led to great competition between companies. The industry is large but the emergence of a large number of operators has crowded the environment a little further. As well as there simply being a higher volume of companies operating, there are companies that work at extremely low rates which undermine established companies and sometimes their pricing. Contract cleaning companies try to make it clear that they provide the best service possible with responsive client support and customer engagement. It is not simply about the actual monetary cost, this is a challenge that is now facing many of these companies.
Related Article:
How To Find Right Contract Cleaning Services Provider in the UK
Sustainability
While this is definitely a real challenge facing companies operating within this particular industry it is of paramount importance for the future of not only the industry, but the environment and the wider world, something that is widely recognised in the current climate. The idea of sustainability is tied in with innovation and technologies, as there are constant improvements being made in machines and equipment to improve their performance while reducing the negative or damaging effects that may be associated with some practices. This may be chemical run off, excessive battery charging times and battery disposal and so on. However, sustainability also relates to how a company operates on a larger scale, are they making informed choices that fit in with the sustainable agenda they present? This is something that potential employers explore when deciding which company is the best fit for their needs. There is also great emphasis on getting away from chemical-based cleaning and finding effective alternatives that do not come with the associated ill effects that come attached with these type of cleaning solutions.
There is a wide variety of challenges facing contract cleaning services providers in today's ever-changing climate, the ones presented here are perhaps some of the keys areas at the moment. However, there are ever more challenges appearing and becoming common to the industry, that companies will again have to adapt to. When one thinks of challenges they think of something that must be overcome to advance and improve, which is exactly the case in terms of the cleaning industry. The obstacles that companies face will only serve to improve them in the long-term.
Challenges Facing the Cleaning Industry Workforce
The European cleaning industry brings workforce challenges, such as attracting and keeping employees. Look into training efforts to improve skills and the effect of high turnover on service quality. You must Consider how these challenges relate to labor laws and regulations in European countries.
Rules and Regulations for Cleaning Services
Explore the changing regulations that govern cleaning services in Europe. Discuss the difficulties of following health and safety rules and the role of certifications. You should go for proper research on how European companies handle various regulations while staying efficient.
Sustainable Cleaning Trends
Explore the growing use of sustainable cleaning methods in European countries. Look at the adoption of eco-friendly products and how they affect consumers' choices. Highlight European companies leading the charge in eco-friendly cleaning and the regulations that support these efforts.
Training Cleaning Staff on Technology
Look into the importance of training European cleaning staff on technological advancements. Explore programs that aim to improve employees' skills in using modern cleaning equipment. Highlight how European companies benefit from a tech-savvy workforce while complying with regional labor laws and regulations.
Related Article:
Understanding Commercial Cleaning Services and Their Value
Frequently Asked Questions (FAQ):